Derek just got himself a brand new PlayStation 5. He's excited and all to begin his gaming journey on his brand new console. But the catch is that he has no clue where to start. If you can relate to Derek, we have some good news for you. Today at ent.place, we're presenting you 5 games you must play on your PlayStation 5!
5 Must Play Games on PlayStation 5
Before we dive into our list, there's no denying the fact that the PlayStation 5's game library is rich in terms of diversity. There are games for all ages of players and each genre has at least a few games that pack a punch. While there's no denying that there are a lot of great titles up for grabs, we pick some crowd favorites just for you!
Marvel's Spider-Man: Miles Morales
We're kicking off the list with our favorite residential Spidey!
Developed by Insomniac Games and published by Sony, the game depicts the journey of Miles Morales. Miles Morales is the second Spider-Man of the Ultimate Universe. The plot of the video game continues from Marvel's Spider-Man and shows how Miles struggles with balancing between his usual civilian life and his life as a superhero. His home in Harlem is threatened by a looming war between the Roxxon Energy Corporation and Tinkerer's Underground. He must do all it takes to save his home. Right off the bat, you'll dive head first into the game's gripping combat mechanics and the privilege of swinging around the city. His animations are a pleasure to watch and it really adds to giving the superhero a unique identity. Seriously! His takedown animations are out of this freaking world!
The PlayStation 5 gives you the perfect Miles Morales experience. The views of the city are stunning thanks to the 4k resolution and ray-tracing technology offered by the console. The haptic feedback of the controller adds a whole new dimension to the action-packed fighting that the game is filled with. With all that in mind, it's a no-brainer to play this game on the PlayStation 5!
While the game is available on PlayStation 4 as well, it's definitely Miles (see what we did there?) better on the PlayStation 5.
Horizon Forbidden West
No surprise that Horizon's latest title makes the cut on our list of the games you must play on PlayStation 5!
Released earlier this year, the game continues telling the story of Aloy, a young hunter representing the Nora tribe. She and her companions are on an adventure to get to the root of a mysterious plague that kills everyone it infects. On her quest of finding the truth, she comes across multiple obstacles in the form of Apex and Elemental Machines. Of course, as you keep playing the game, these machines get easier to deal with as you learn their weak spots. New weapons and ammo types make the combats richer than ever. The skill tree is much more diverse on this new title enabling players to fine-tune it according to their own playstyle even more. Staying true to the series, the scenes of the game are breathtaking as always.
Horizon's titles still continue to be among the most visually impressive games out there. It's imminent that you will stop in the middle of a quest, look around and just admire the view. What I also admire about this title is that randomly wandering around the map will trigger events from time to time. The haptic feedback is back again to impress you in Horizon. You'll notice the tension of the string when you pull back an arrow as well as Aloy brushing against long grass while out on an adventure. I really don't think you need better excuses to fire this baby up on a PlayStation 5.
Ghost of Tsushima: Director's Cut
Ghost of Tsushima is back with the Director's Cut! Technical and visual enhancements have been integrated into the original title. So, the experience is far better on the PlayStation 5.
Hailing from the Tsushima Island, the last Samurai, Jin Sakai, must free Japan. He must master the way of the Ghost and eliminate each and every Mongol warrior he faces. If we're talking gameplay, I don't remember the last time I've had this much fun wielding a sword inside a game. Sure, the combat is pretty basic (as it should be) but the visual spectacle associated with it is pretty cool. One must also admire the classical background music that plays on as you're piercing your enemies one by one. What I also like about the game is the lack of grinding involved which is admirable. Just like the aforementioned titles, Ghost of Tsushima impresses with stunning views as well. The age-old scenes of the game do justice to the open world genre and makes you beg for more.
If you're someone who's concerned with a game's fps just like, then I have good news for you. For the PlayStation 5, there is a massive performance boost with 60 fps up for grabs. Again, haptic feedback plays quite the role in this game. You'll distinctly notice the haptic feedback giving off vibrations when you're getting hit. Just like Forbidden West, you'll also notice it when using your bow & arrow. All of this are just enough reasons to get this baby for your PlayStation 5!
Ratchet and Clank: Rift Apart
This time we're moving towards something a little different from the rest of the titles here. While Ratchet and Clank might not be everyone's cup of tea, it's still worthy of a shot.
Dr. Nefarious returns as a major villain in Rift Apart. Both Ratchet and Rivet are travelling between dimensions as they take down minions. There are a diverse set of environments for players to travel through. The array of gadgets and weapons up for grabs are vast in their own right as well. In the sixteenth title of the series, you can now dash and wall-run your way through the dimensions. But can Clank fix his arm in the end? More importantly, will they finally get their hands on the Dimensionator again? To answer that and much more, you gotta get a copy of the game! To begin with, the load times on this game are pretty much non-existent. What I admire the about the game is that it's not only heartfelt but will make you chuckle from time to time.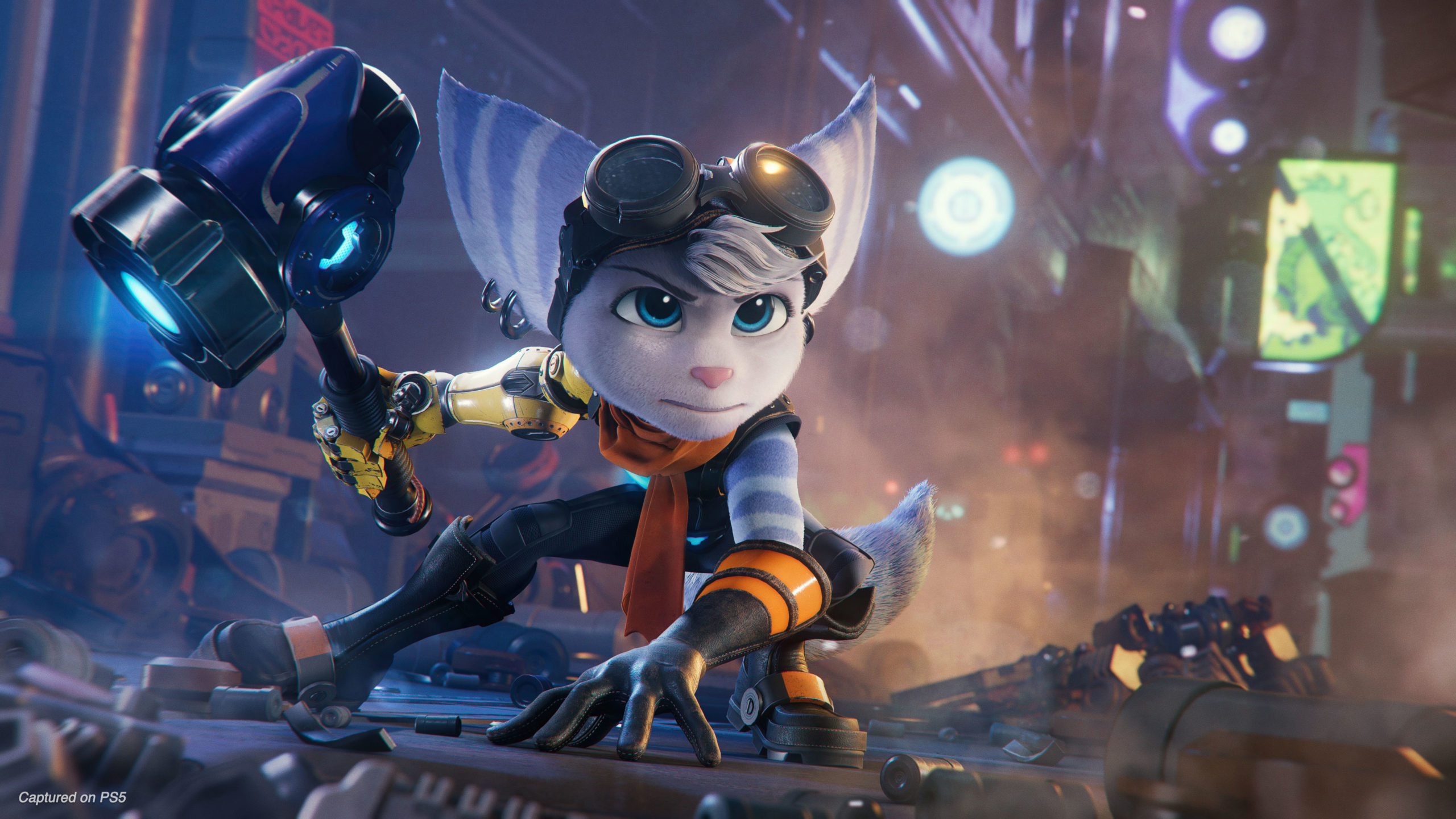 Back at it again with the PlayStation 5 controller's haptic feedback. You'll readily notice the rumble of the controller as you shoot down the enemies with flair. You will not take long to notice the superb ray-tracing technology associated with the game.
Ratchet and Clank: Rift Apart is a brilliant example of what PlayStation exclusives are about. Believe me when I urge you not to sleep on this brilliant little game!
Deathloop
Deathloop has made waves since its trailer was launched last year. And it certainly deserves the attention! So, we think that this deserves the final spot on our list.
You step in to the shoes of Colt- an assassin who is stuck in a time loop. You have take out eight specific targets by midnight in order to get out of this loop. There's action-filled gunplay, there's stealth, parkour and much more! What's even more interesting is that there's an optional multiplayer twist to this game. You can take the role of Julianna, an agent tasked to preserve the time loop and take out Colt. But the more you play the game, the more enjoyable it gets as you keep upgrading your weaponry and make use of your trinkets. Deathloop is a must-play for anyone who wants to get creative while murdering people. Not in real life, however.
On the PlayStation 5, each of the guns have a different effect on the triggers of the controller. The haptic feedback that follows is rather enjoyable and the gunfights feel even better. Your trigger even gets blocked when your gun gets jammed. You will also feel the thumping of your controller when you're running around all over the place.
We hope you enjoyed our take on the list of must play games on PlayStation 5. Excited to see what more is in store for us by Sony!