On our roundup of the best TOTS cards this year, Serie A is the last of the top five leagues to be featured. While EA didn't necessarily save the best for the last in this regard, Serie A came with some promising cards. So, let's hop on and check out the best Serie A TOTS cards this year on FIFA 22!
Just like the previous rankings, this one has not been created in any particular order either. With the current meta of the game in mind, we think these cards fare quite well.
The Best Serie A TOTS Cards
Rafael Leao
We're kicking this lift off with Rafael Leao from Portugal. He's had an impressive season with AC Milan, so he's more than welcome to our list.
99 pace, 98 dribbling and 95 shooting- the numbers on this card are just mad. With 5-star skills and a 4-star weak foot, you'll be running the show with both feet. His combination of high-low work rates work just fine for his preferred position. A high & average body type is the best but you can make do with it. He also comes with flair but that's the only trait he has. You can pick between a Finisher or a Deadeye chemistry style depending on whether you need that buff in passing stats or not. Rafael Leao can be linked but it's recommended you get at least one of TOTS Tonali and TOTS Theo Hernandez for the green links.
Market Prices
Playstation: 3,700,000
Xbox: 2,830,000
PC: 4,100,000
Theo Hernandez
Theo Hernandez is the only fullback to make it to our list and he definitely is one of the bests in his position.
With 99 pace, 93 dribbling, 92 defending & 94 physicality, TOTS Theo is perfect for those who love to attack with their fullbacks. 4-star skill moves and a 4-star weak foot is much appreciated for a fullback. The high-high work rate combination is perfect for that style of play as well. He also comes with a unique body type which is always a bonus. This card, however, doesn't come with a notable trait. A Backbone chemistry style would be optimal for this card since it boosts his defending capabilities as well as passing. Thanks to him being French, TOTS Hernandez wouldn't be hard to link at all.
Market Prices
Playstation: 1,080,000
Xbox: 1,160,000
PC: 1,299,000
Paulo Dybala
A Serie A TOTS without Paulo Dybala? Nah, that can't be it! Yep, Dybala is back this year and grabs himself a spot in our list.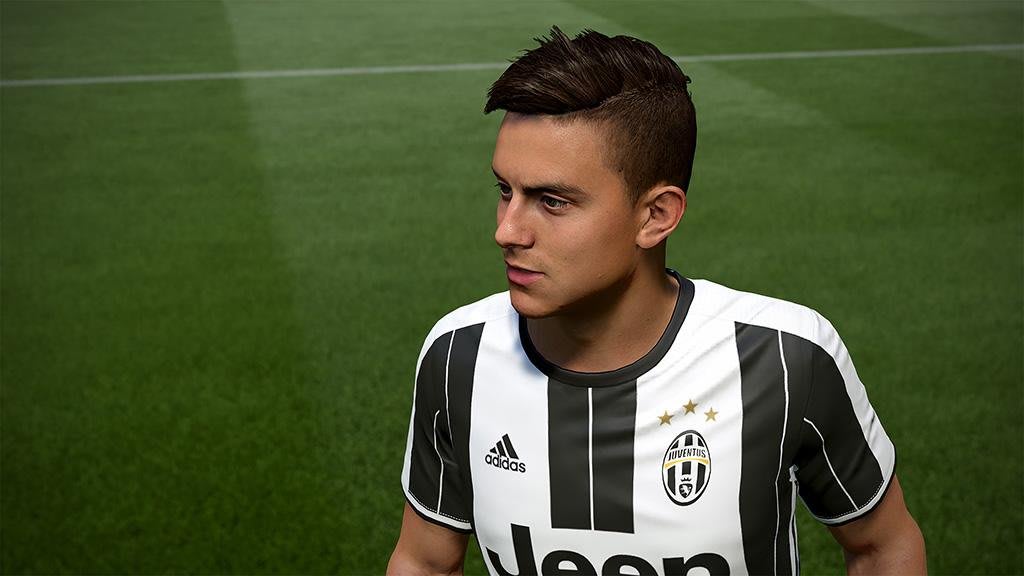 95 pace, 96 shooting, 96 passing & 99 dribbling makes this card a nightmare to face for defenders. His 5-star skill moves and 4-star weak foot doesn't make their game any easier. His high-low combination of work rates are perfect for attacking players like him. A unique body type makes this card even scarier. And we're not even done yet! He not only has both the finesse shot and outside foot shot traits but flair as well. Now if you want to get more out of this beast over here, slap him with a Hawk chemistry style. It maxes out his shooting stats and increases his pace and physicality as well. The only con of this card is probably the fact that it's kinda hard to link. I really hope you got a few icons in your team if you wanna fit TOTS Dybala.
Market Prices
Playstation: 2,805,000
Xbox: 2,671,000
PC: 2,760,000
Kalidou Koulibaly
Koulibaly is no stranger to Serie A TOTs. The defender has appeared on the league's TOTS multiple times and here he is again!
91 pace, 97 defending and 96 physicality- TOTS Koulibaly is an absolute rock in the defense. Disregard his 2-star skill moves and 3-star weak foot because that's not relevant here. His medium-high combination of work rates is absolutely perfect for defenders. He also comes with a unique body type so going up against him is a little tougher. As for traits, he has a power header so you can expect him to score a few headed goals every now and then. Shadow chemistry style is the right one since it maxes out his defending stats. Again just like Dybala, this card can be hard to link which kinda explains his market price.
Market Prices
Playstation: 504,000
Xbox: 435,000
PC: 553,000
Sandro Tonali
We have seen quite a few cards of Sandro Tonali on this FIFA. But this one is definitely the cherry on the top!
TOTS Sandro Tonali is an amazingly well rounded card with all of his face stats (except shooting) being in their mid-90s. His 4-star skill moves and the 4-star weak foot is commendable if you ask me. His combination of medium-high work rates is pretty alright, especially if you plan to play him as a defensive midfielder. Of course, we love unique body types here and he's got one as well. The problem with this card, however, is that he doesn't come with a notable trait. I would usually recommend an Anchor chemistry style for this card. But if you wanna boost his shooting for playing him as a box-to-box midfielder, you can pick another chemistry style. I don't think TOTS Tonali should be that hard to link since he has a few good AC Milan teammates on this TOTS. Take all of them if you have to, no one's stopping you!
Market Prices
Playstation: 358,000
Xbox: 339,000
PC: 370,000
All of the aforementioned prices of the TOTS cards were live market prices at the time of writing this article. Player prices change all the time due to their changes in supply and demand on the FIFA transfer market.
Not interested in the best Serie A TOTS cards? Looking for the ones from Ligue 1. Feel free to check them out here.
What I personally love with Serie A this time is the availability of a host of nations. This not only diversifies the entire game but also forces players to become creative when making their teams. And what's FIFA without a bit of creativity, right?