FUT players, you know what time of the year it is. I don't need to tell you much about Team of the Season. But I know very well how much FUT fans this year were waiting for the Ligue 1 TOTS cards to release. There are plenty of good players to be used this year. So without further ado, here's our ranking of the best Ligue 1 TOTS players on FIFA 22.
Again, our ranking has not been created in any particular order. Maybe other cards could have made the list but we believe this really fits the current meta of FUT 22.
The Best Ligue 1 TOTS Cards
Kylian Mbappe
We begin our list with a not so surprising entry, the one and only Kylian Mbappe. This is Mbappe's 11th card on FIFA. Bet some of you wish you could play an entire team of Mbappes.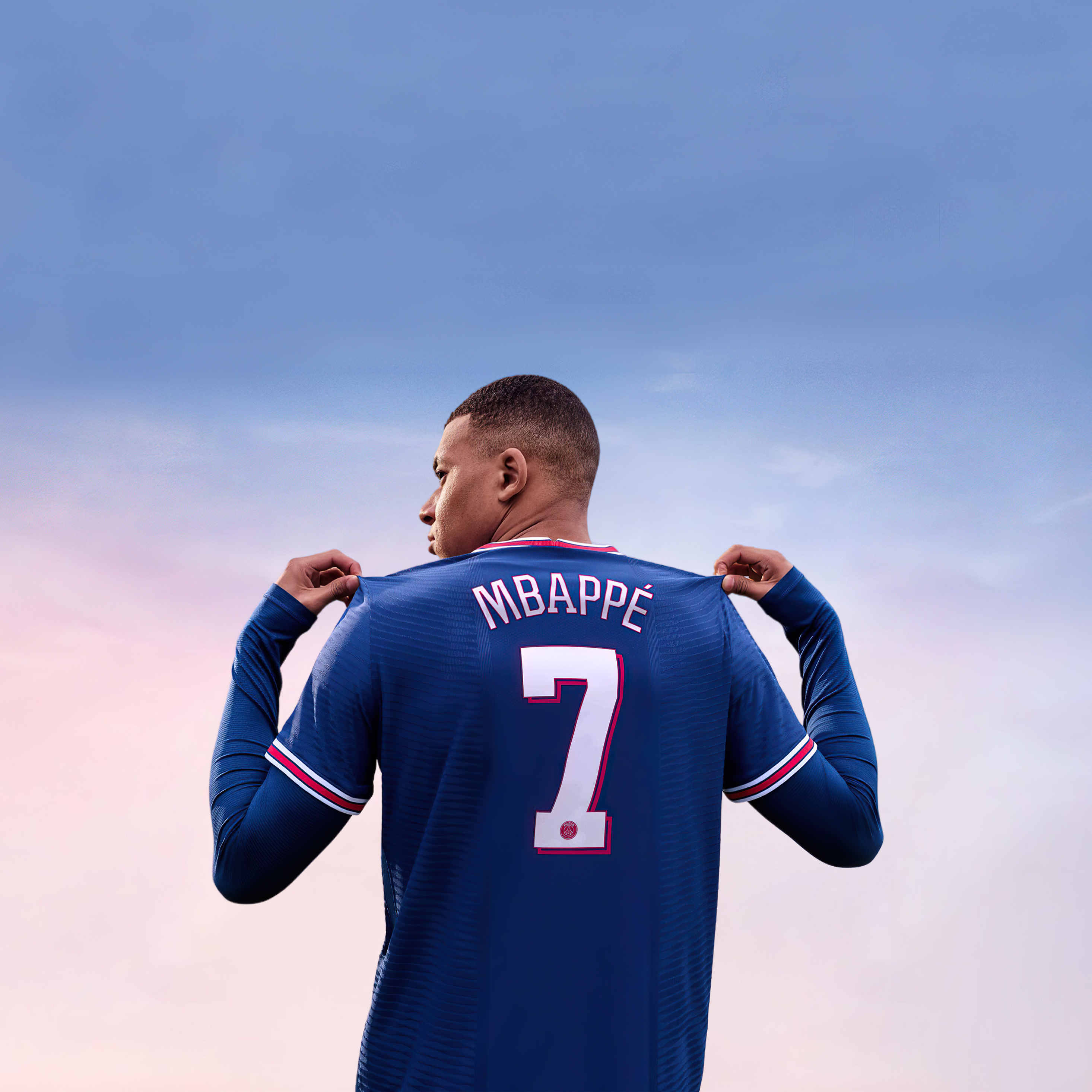 99 pace, 96 shooting and 99 dribbling- this card has numbers in all the right places. I don't think I need to talk much about Mbappe's 5-star skill moves backed up by a 4-star weak foot. A High-Low combination of work rates are absolutely perfect for a striker card like this. This card has a unique body type which is always a pleasure to have. As for traits, TOTS Mbappe has the outside foot shot and flair. Overall, all of these stats definitely make TOTS Mbappe one of the best cards of his position- a statement very few FUT players can deny. The most suitable chemistry style for TOTS Mbappe would be a Sniper. It maxes out his already crazy shooting stats as well as beef up his physicality. Mbappe should never be hard to link since there's an abundance of usable French players in the game this year.
Market Prices
Playstation: 5,170,000
Xbox: 4,750,000
PC: 4,900,000
Neymar Jr
Neymar's inclusion in the Ligue 1 TOTS might be a bit of controversy according to many Football as well as FIFA fans. However, he still made it and there's no denying how good his cards on FIFA are.
96 pace, 99 dribbling and 91 passing makes Neymar's TOTS card a must-have. This card isn't one to mess with thanks to the 5-star skill moves and 5-star weak foot combo. A High-Medium work rate is okay to have, though a low defensive work rate would have been preferred. One of the standout traits of this card is the unique Neymar body type that it has. The card comes with traits that come in handy with the outside foot shot and flair. However, it also comes with an injury-prone trait, so that might be a bit of an issue for some. The best chemistry style for TOTS Neymar will be Hawk since it not only maxes out his pace but also buffs up his shooting and physicality stats. This card shouldn't be that hard to link considering the fact that he is Brazilian and regular FUT players have plenty of icons these days.
Market Prices
Playstation: 5,980,000
Xbox: 5,386,000
PC: 5,700,000
Lionel Messi
What's a TOTS without the goat himself? No surprises whatsoever as Lionel Messi makes this list of the best Ligue 1 TOTS cards. Messi might not have had a season that met expectations but still made it to the TOTS.
92 pace, 96 shooting, 99 dribbling and 97 passing screams Lionel Messi right off the bat. A combination of 4-star skill moves and weak foot isn't the most ideal at this stage of the game but it still works. His Medium-Low work rates aren't the best for his preferred position but it's not that noticeable inside the game. Just like his teammate Neymar, Lionel Messi also features a unique Messi body type. As for traits, don't let him shoot cause he is one of the few TOTS cards that come with both finesse and outside foot shot traits. You can slap this card with either a Hunter or a Hawk chemistry style depending on whether you need that added physicality boost. In terms of linkability, it's Lionel Messi after all so you shouldn't find him hard to link. I'd rather advice you to go all out to include him in your FUT team.
Market Prices
Playstation: 1,834,000
Xbox: 1,660,000
PC: 2,125,000
Lucas Paqueta
There's no denying that Lucas Paqueta had an amazing season with Olympique Lyon this year. He is the only midfielder to make it to this list and it is very well deserved.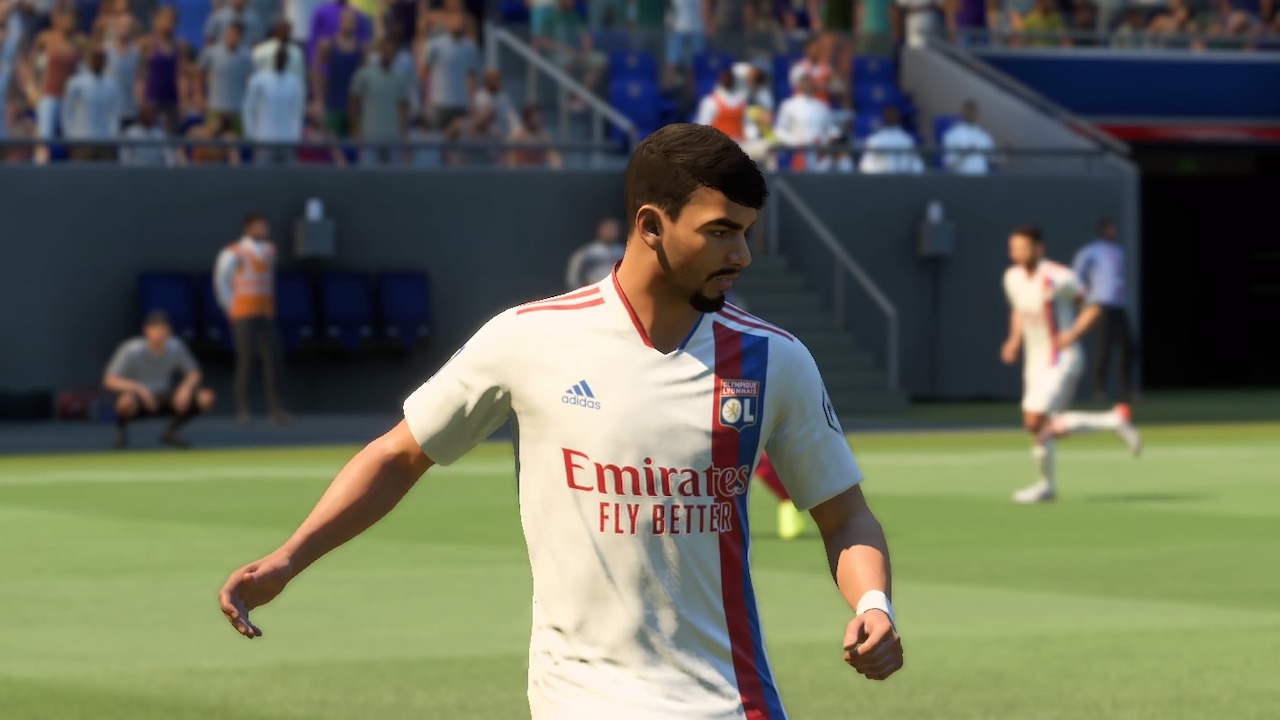 Except for defending, TOTS Paqueta has all his stats in high 80s and above making it a Gullit Gang card on steroids. You can, however, apply a suitable chemistry style to boost all of his face stats to the 90s but we'll get to that part later. 5-star skill moves and a 4-star weak foot is just amazing to have with this very card. His high-high work rate combinations make him the perfect box-to-box midfielder for any FUT team out there. He does have an average body type though which I can't really complain much about. And for traits, he has an outside foot shot and flair which is great to have. An anchor or a shadow chemistry style is the best choice for him taking all of his stats to the 90s. As for chemistry, it shouldn't be much of a problem cause he's Brazilian and from Ligue 1. There are a few Brazilian Ligue 1 players featured on TOTS this time.
Market Prices
Playstation: 1,393,000
Xbox: 1,142,000
PC: 1,500,000
Wissam Ben Yedder
Keeping up with his tradition of regularly making it to the Ligue 1 TOTS, Wissam Ben Yedder is more than welcome to this list. He has constantly been among the best Ligue 1 attackers, so it's no surprise that he is back for more.
96 pace and shooting, with 98 dribbling makes TOTS Ben Yedder one of the best strikers this FUT. 4-star skills might seem underwhelming but he definitely makes up for it with his 5-star weak foot. His high-low work rates are just perfect for any striker on this game. The unique body type is yet another pro of this card. He has traits up his sleeve thanks to his outside foot shot and flair. If you're thinking of which chemistry style to use, it does not get better than Hawk. This chemistry style maxes out his pace and also increases his shooting and physicality numbers. Just like Mbappe, TOTS Ben Yedder shouldn't be challenging to integrate into your team at all. I mean if you're having a hard time to link a French player into your team, then it is really concerning.
Market Prices
Playstation: 2,320,000
Xbox: 2,080,000
PC: 2,200,000
All prices mentioned of the above TOTS cards were live market prices at the time of writing this article. Player prices change all the time due to their supply and demand on the FIFA transfer market.
If you're wondering who made it in our ranking of the best La Liga TOTS cards this year, do check it out!
So, there you have it! Ligue 1 TOTS definitely didn't disappoint this time with so many stacked cards. Who will you be taking for your team?