Announcing to be back in DC comics and playing the role of Superman back in October, suddenly Henry Cavill has announced he will not be doing the role anymore. What is the reason behind it? Let's find out.
Actor Spotlight
Henry William Dalgilesh Cavill, also known as Henry Cavill is a British actor. He is mostly known for his role as Superman in DC Comics and Geralt of Rivia in the fantasy series, The Witcher.
Henry has been active in the industry since the early 2000's. His career breakthrough happened when he was signed for superman. Later, Henry has appeared in other action and mystery films such as Mission Impossible Fallout and The Man From U.N.C.L.E.
Henry Cavill has started his career first in several British series. He used to appear in small roles. His television recognition started when he did a periodic drama called 'The Tudors'. Henry has also appeared in mythical movies and series before. He was seen in Tristan and Isolde, Immortals and The Count of Monte Cristo. Cavill also acted as Sherlock Holmes in the Enola Holmes movie franchise. However, it was the role of Geralt of Rivia from The Witcher which brought him a huge breakthrough in his career.
Henry Cavill as Superman
In 2011, Henry Cavill signed up with DC Comics for the role of Superman. In 2013, through Man of Steel which was directed by Zack Snyder, Henry debuted as a superhero.
Henry appeared as superman in two more DC movies. Batman vs Superman was a crossover with Superman, where Ben Affleck portrayed Batman. He also appeared in Wonder Woman as well.
Henry played Superman again in Justice League which was directed by Zack Snyder in 2017. The last time Henry was seen as Superman was in Zack Snyder's Justice League in 2021. In 2021, his appearance in Justice League created a massive explosion in the media.
Looking for more celebrity news? Check out our exclusive celebrity news section!
Other Characters by Henry Cavill
Apart from Superman, Henry did a great job as Sherlock Holmes in Enola Holmes. The image of on screen Sherlock was already created by another British actor Benedict Cummberbatch, seeing Henry as Sherlock created some discussion at first, later for his acting the fans have accepted him. You might wanna check out the review on Enola Holmes 2 right here!
Henry appeared in the last adaptation of the Mission Impossible series, which is Mission Impossible 6: Fallout. His role as a villain and his stunts in it were praised by the critics.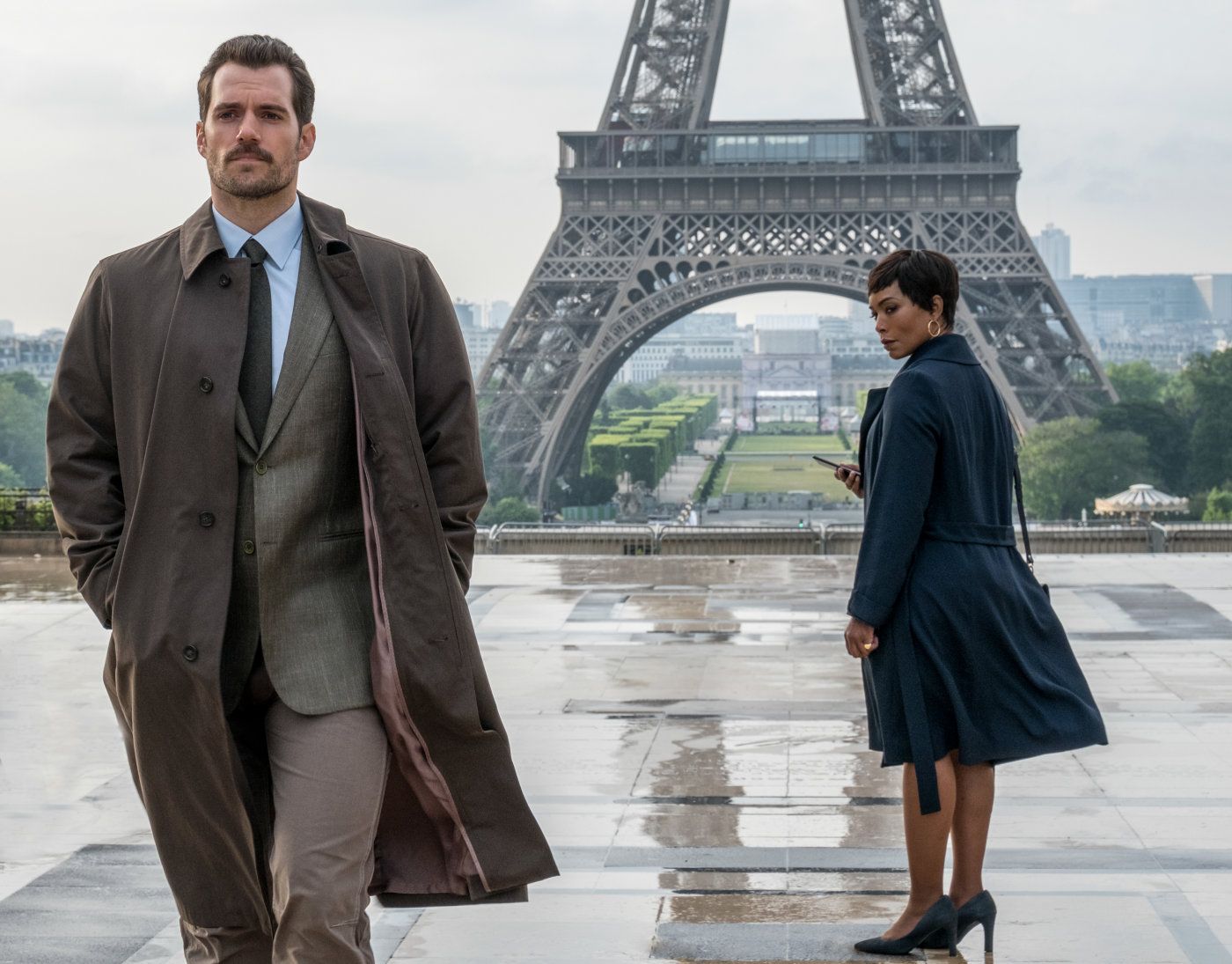 Henry also appeared as a detective in the film adaptation of the 70's famous spy series The Man from U.N.C.L.E. His character as Napoleon Solo was noticed by the viewers.
Is This The End Of Henry's Career?
For the last few months, Henry's acting career has been in retrograde. After dropping out from The Witcher and now from Superman, things are not going well for Henry.
Last November, it was announced that Liam Hemsworth will be taking over the character Geralt of Rivia in The Witcher which was previously portrayed by Henry Cavill. Due to some personal clash between the directors and screenwriters, Henry was forced to leave his role.
Being passionate about the character Geralt, it was hard for Henry to leave such a big character. Being a geek and an avid fan of the book, Henry was set to appear in all the seasons which was previously discussed.
Before the past wound could recover, Henry got another wound by getting dropped off of the DC Comics. The director of DC Comics James Gunn announced that they were looking for a younger looking Kal-el/Clark Kent.
As Henry is currently 39 years old and has more of a matured look in his face, he would suit more in older characters. This is the core reason why he is getting dropped off of Superman.
Hopes Are Still Alive For Henry
While the social media and critics are busy discussing his discontinuation of Superman, there has been a slight hope for the DC especially Superman fans.
Director James Gunn and Co-president Peter Safran have given a little green signal of possibilities of Henry working in the other projects of DC Comics.
There has been a hush hush about Henry might have signed for other projects of DC Comics. Henry might appear in DC's upcoming movie The Flash, which has a series.
However, Henry's scene in The Flash was deleted, but somehow it was leaked by some internet paparazzi.
DC Comics are yet to reveal their upcoming projects. Until further announcement, nothing can be said about Henry's present in DC.
Upcoming Projects
Henry has two projects which are scheduled to be released. Detective Spy movie Argylle is all set to release. Henry will be seen with singer Dua Lipa in Argylle.
The 3rd and final season for Henry in The Witcher will premiere in Summer 2023.