The sequel to Enola Holmes just released on Netflix on 4th November. Did it really meet the expectation? Read on to check out our review on Enola Holmes 2.
Enola Holmes 2 Review
Foundation
Infamous British detective brothers, Sherlock and Mycroft Holmes discover that they have a little sister, Enola. When the brothers left the house for work, they never met with her.
Meanwhile growing up, Enola always wanted to be like Sherlock. His profession has charmed her so much that she aspired to be one, but with her individual identity. Their mother, Eudoria, ghosts Enola when she turns 16. But before ghosting, she taught Enola how to survive in the world. Enola turns out to be smarter than her brothers. With her impeccable inherited detective skills, she solves several mysteries.
Plot Of The Sequel
Impressing her brother and mother with her intelligence, she finds a purpose to be a detective. She opens a detective agency named 'Enola Holmes Detective Agency'. Everything was going according to her plan. But her young blood has made people walk away from her.
While she was losing hope and was on the verge of closing her agency, a little girl arrived at her office. She showed a paper to Enola where she published an advertisement for her agency.
Bessie, the little girl, files a missing complaint about her sister. She requests Enola to help her find her sister. This was an opportunity to prove herself and she did not want to miss it. She takes the case and continues to keep her agency.
Now that we have the foundation sorted, let's move onto the review of Enola Holmes 2.
Sherlock Losing Himself
Sherlock keeps himself busy while cracking the cases. But there is one case that he could not crack. He was getting the signs but he could not figure it out. Even the newspapers started writing about his inability to solve the case.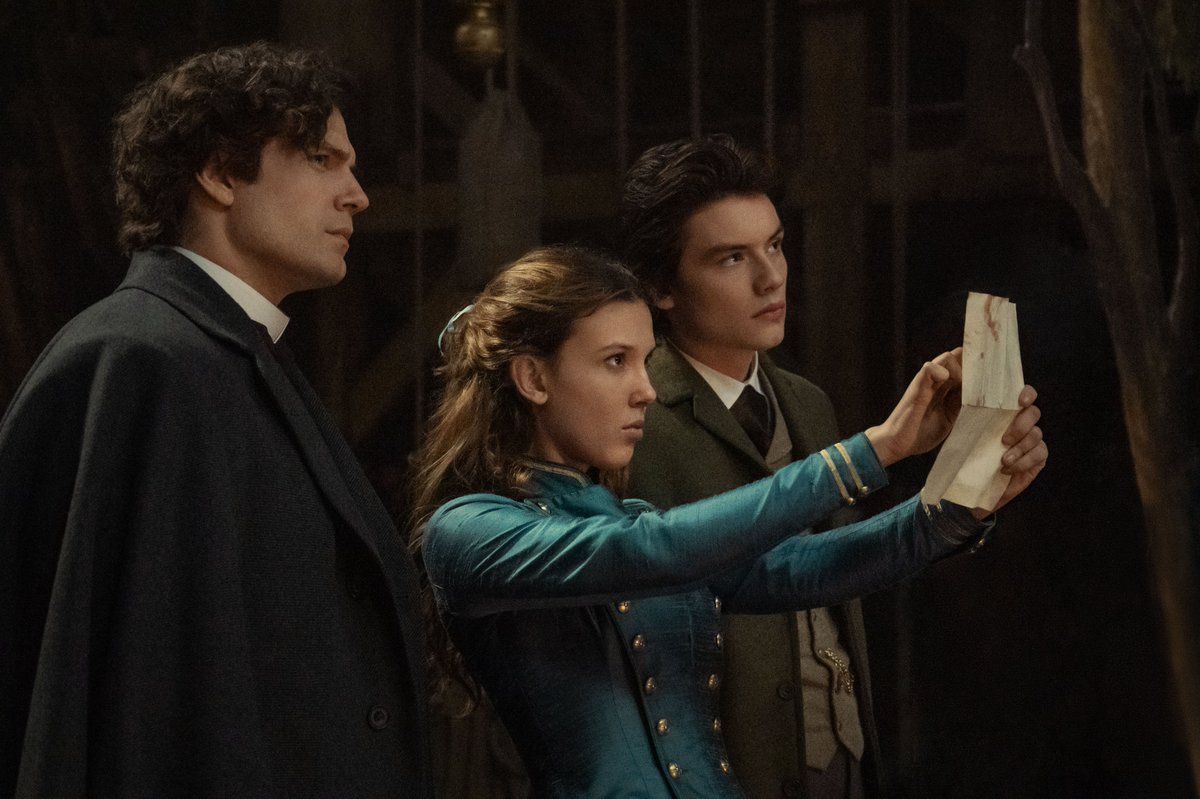 Finding Sarah Chapman
Enola goes with Bessie to their mess. There Bessie shows her the leftover belongings of Sarah. She finds a lot of clues in the mess.
Given upon all the information, Enola finds out Sarah had two jobs. To take care of herself and her sister she worked in two different places. She was a 'Match girl' due to working in a match factory. She was also known as the 'Theatre Girl' for working as a theatre actress.
Enola sneaks into the match factory to find out why Sarah went missing. While she was pretending to make match boxes, she tricks the rude manager of the factory to enter the office. She successfully enters the office with no trouble. Exploring the place, she finds the account of the factory. While looking for evidence she finds a few pages missing from the account, and finds a strand of Sarah's hair.
Sarah had red hair and green eyes. She was wearing a green dress when she went missing.
Gathering evidence Enola almost got caught when she saw the owners were discussing something. But she finally manages to sneak back to the factory.
Later at night Enola visits the theatre Sarah used to work at. There she finds some more evidence. While she was looking for more, A girl from the theatre, Mae, who was Sarah's friend as well as another worker in the factory, catches her.
Mae had no clue where Sarah was. She showed Enola a person who may have information about Sarah. Enola bribes him to gather whatever information he knows.
The Drama Begins
Enola wanders on the street and suddenly finds Sherlock getting kicked out of a place. Seeing his condition, Enola carries him to his home. She spends the night asking for Sherlock's help.
In the morning, Sherlock gains sense. Enola opens up to him and tells him everything about the case. Sherlock forbids her to not to cause any chaos. Upset, she leaves Sherlock's home. In a park, Enola reconciles with Lord Tewkesbury, her friend and possible love interest.
Later she visits the theatre again and finds Mae's corpse in the bed. One superintendent who had issue with Sherlock traps Enola into a murder suspect. Enola manages to run away from the police.
Enola sneaks into a party where William Lyon, Sarah's love interest, was attending. She finds a very charming girl in the party named Cicely. To talk to Lyon, she tells Tewkesbury to teach her dance. She learns the dance in five minutes and takes a name on her hand.
Enola finds Lyon and tells him to dance with her. Lyon agrees to tell her about Sarah's whereabouts. He tells Enola to meet her in the library at midnight. Enola waits for him in the library and suddenly the police enter and arrest her.
Sherlock goes to the jail to bail out Enola but the superintendent stops him. Manipulating him to believe that his sister is a murder suspect, Sherlock asks Edith to help Enola.
Edith along with Eudoria reaches the jail where Enola is cuffed, they cause a ruckus to distract the police. Successfully Enola manages to escape.
While eloping, Enola reunites with her mother. Eudoria says how proud she is of Enola. Distracting the police, Eudoria advises Enola to look closely.
Sherlock And Enola Cracking A Case Together
Sherlock brainstorms his case and thoroughly looks into the clue. He cracks the clue and finds out it is Moriarty who was troubling him.
Enola, Sherlock and Tewkesbury reunite in Lyon's house and find him dead. Later they go to the theatre to look for evidence and find out Cicely is Sarah. Later, including police and the owner of the Factory.
Enola teams up with Sherlock and Tewkesbury to fight with them. Turns out the owner purposely increased the phosphorus in the factory. Sarah got to know about this through Lyon and they were planning to take the factory down.
Henry Lyon kills his son to keep the secret. Another secret gets revealed that it was Mira Troy who is Moriarty. Moriarty gets arrested for harassment. Henry Lyon burns the evidence so as not to get caught.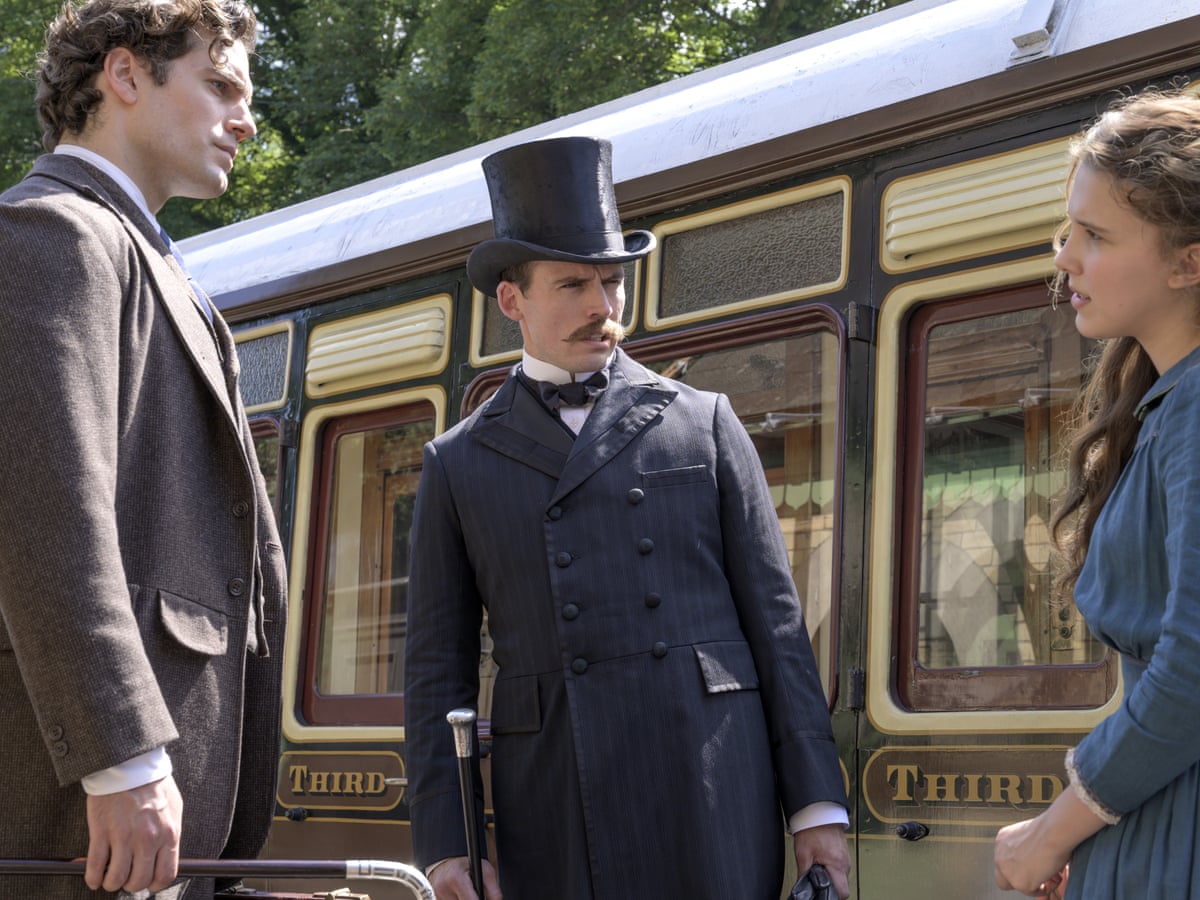 Sarah returns to the factory and spills the truth about the ingredients. She asks the girl to join her in the revolution. The girls join and Henry Lyon gets arrested.
Want more reviews on TV shows and movies? Check them out here!
Cast
Henry Cavill is the new Sherlock for now
Milley Bobby Brown plays Enola
Helena Bonham Carter has the role of Eudoria
Louis Partridge plays Lord Tewkesbury
Hannah Dodd has a double role in this movie
Adeel Akhtar plays Lestrade in this movie
Ratings And Review
Rotten Tomatoes was generous to give the movie a 92%. IMDB has given the movie a solid 7.9 out of 10.
Fans rated the movie better than the first part. They were happy to see Henry having more time on the screen.
Both Milley and Louis were praised for their acting. Sherlock Holmes fans were disappointed to have Henry as Sherlock. But this time the fans have changed their mind. They are quite happy with his acting this time.
Helena Bonham Carter excelled with her acting.
Is Enola Holmes 3 Coming?
As the movie ends with a little cliffhanger, there might be a possibility to have another movie. Netflix has not announced anything yet, but there's still a hope for a third movie of the franchise. We hope you enjoyed our review on Enola Holmes 2!