An Affair To Remember happens to be one of the most romantic movies of all time. Starting with Nickie and Terry's cute passionate romance, the movie leads to much more. So, let's not waste precious time and check out our review on An Affair To Remember.
An Affair To Remember Review
Plot
Nickie And Terry's First Meet
Nicolo 'Nickie' Ferrante is a well known playboy who never settles for commitment. He meets a beautiful woman named Terry McKay while both were travelling to Europe from New York. Soon, Nickie and Terry establish a great friendship. Despite having different lovers of each individual, both Nickie and Terry started developing feelings for each other.
Nickie visits his grandmother, Janou on the bank of the Mediterranean Sea along with Terry. Nickie introduces Terry with his grandmother. Later, Grandma Janou sees Nickie's love for Terry in his eyes. It gets deeper with time.
Grandma Janou tells Terry that Nickie is a painter who tends to destroy his paintings due to not meeting the standard of people. It becomes impossible for either of them to hide their true feelings for each other.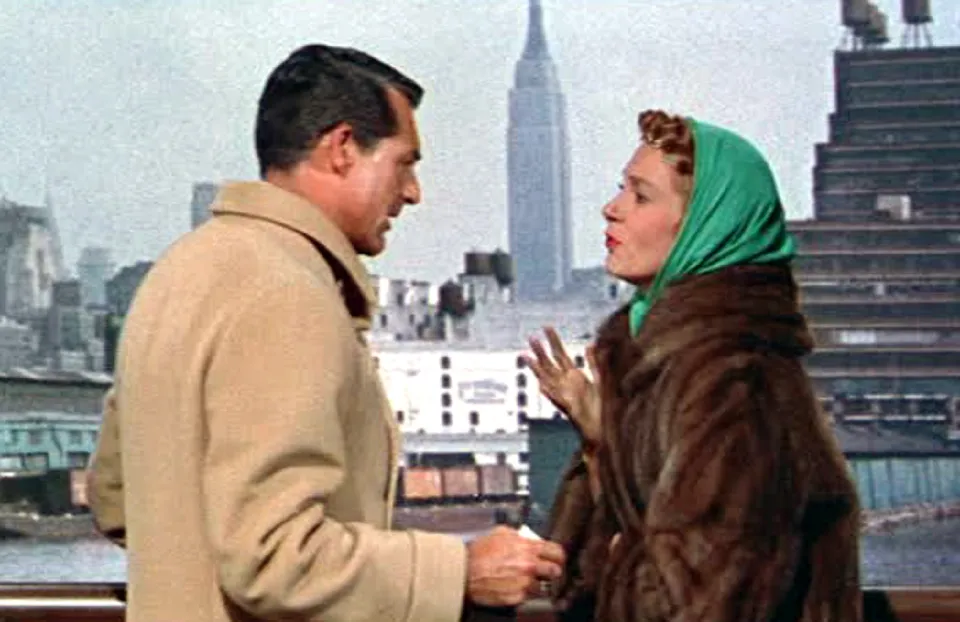 Both Nickie and Terry go back to New York. Given the condition to end their relationship and make a change in their individual career, They promised to meet each other after 6 months at the Empire State Building.
Misfortune Arrives
Six months later, the day arrived when Nickie and Terry were just about to start a revolution. Unfortunately, Terry meets an ill fated accident which causes her to lose the ability to walk.
Here, unknowing about the incident, Nickie keeps waiting for Terry. He leaves with a broken heart thinking that Terry might have rejected him.
The Reunion
It has been 6 months since the incident happened. Nickie is now a successful painter who regularly exhibits his art at the gallery of Courbet. Terry is currently a music teacher in a school.
Suddenly, the reunion of Nickie and Terry occurs in a ballet show. Terry was seen with his former fiance. That catches Nickie's attention and he moves to make his move.
Nickie never notices Terry's condition as she is seated. Nickie greets Terry and the reunion which was supposed to happen much earlier, happens.
Reconciliation And Togetherness
Nickie finds Terry's address and decides to surprise her. On Christmas eve, Nickie visits Terry. Terry was hesitant to invite Nickie inside, eventually she agreed. Nickie demands to explain Terry's action, but Terry ignores it.
Terry comes up with a silly excuse that she never left her couch, which is a total lie. Nickie gives Terry the shawl his grandma Janou gifted her. While Nickie was about to bid Terry goodbye, fortune had written something different for them. He tells Terry about a painting which he was working on when they first met.
Nickie says that he has given the painting away to a woman who wished to buy it but didn't have money. The moment when Nickie was about to mention that the woman who took the painting was on her wheelchair, he paused. Nickie looks at Terry's wheelchair and everything makes sense to him now. He enters Terry's bedroom where she hung the painting. Later, Nickie tells Terry that the woman in his painting is none other than her.
Terry explains why she never wanted to meet Nickie due to her disability. Nickie tightly hugs her and both fall into deep intimacy. Terry looks at Nickie and tells him that if he could paint, she could walk as well.
If you love our reviews of classic romantic movies, we have reviewed the likes of Roman Holiday, Breakfast At Tiffany's and even Casablanca!
Cast And Director
Director Leo McCarey was looking for someone who would be perfect for the New Yorker playboy role. Cary Grant was finally enlisted to play the role of Nicolo 'Nickie' Ferrante. Academy Award winning actress Deborah Kerr was the sweetheart Terry McKay on screen.
Leo McCarey was the director of the movie. He also wrote the soundtrack of the movie as well.
Fun Facts
'An Affair to Remember' is the remake of McCarey's 1939 movie 'Love Affair'. Irene Dunne and Charles Boyer played the role of Terry and Michel Marnet.
Cary Grant did not want to play the role of Nickie. Later, he loved working with Leo.
An Affair to Remember has a similar plot to with the prequel.
Cary Grant had to go through a surgery due to an injury from childhood.
An Affair to Remember was remade in several languages. In India, the movie was named 'Mann' which was a superhit movie in the 90's.
Review
Cary Grant's playboy role in the movie would make anyone be swooned away him. His perfectly brushed hair and outfits as a young man was noticeable.
Deborah Kerr being a sweet, bubbly girl on screen was something which didn't go unnoticed. Deborah's role may be a simple one but due to her presentation skills and effortless acting, she was able to win people's hearts.
In the tragic scene where Terry's life changes for the better could break many hearts. The scene where Terry realises that she doesn't have the ability to walk again, her realistic cry would make anyone weep.
However, the critics have given mixed reviews of the movie. An Affair to Remember might get enlisted into the most romantic movies of all time but some of the critics don't feel this way. Some of them stated that the romance between Terry and Nickie was more enjoyable until the tragic accident. Some even quoted that Nickie not noticing Terry's wheelchair was dumb of the scriptwriter.
Despite the mixed reviews from the audiences, An Affair to Remember is still enjoyable even in this century. Every classic movie lover, especially romantic genre lovers should give it a try. That's all we have to say in our review of An Affair To Remember!