Breakfast At Tiffany's, the namesake movie of the novella by Truman Capote, is entitled as one of those classic movies which has kept the audience hooked till this date. In our series of reviewing classic movies, today we review Breakfast At Tiffany's.
The Plot
Tiffany's Mesmerizing Life
In the movie, Audrey Hepburn, who plays the role of Holly Golightly gets down from a car right in front of the flagship store of Tiffany and Co., one of the most famous jewelry stores of the USA. Dressed up elegantly with her breakfast carrying on a paper bag, Holly bids goodbye to her date from that night.
Holly knocks her landlord, Mr. Yunioshi, to give her another key to her apartment, which she happens to have lost. Holly's sleep gets interrupted by the new neighbor, Paul, who was portrayed by actor George Peppard.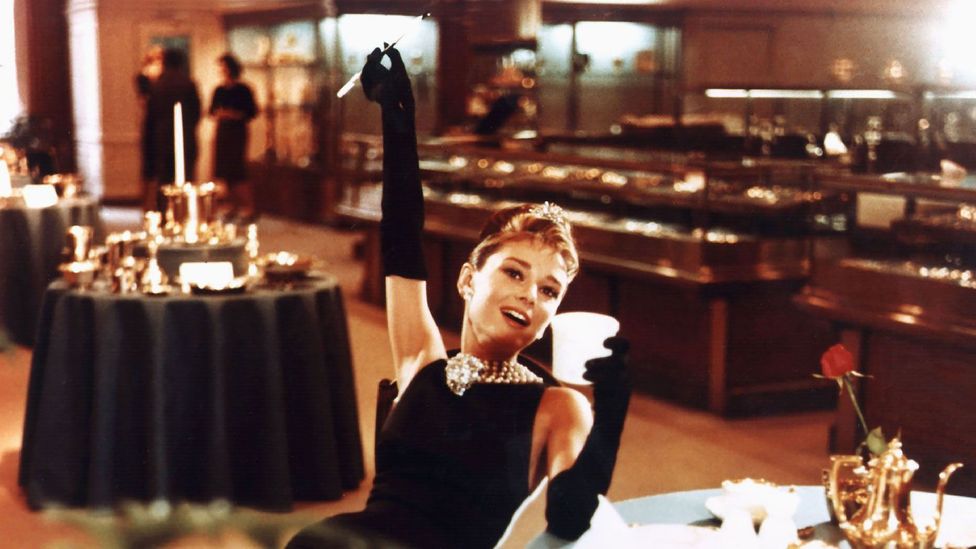 Holly chats with Paul a bit while she gets ready for her weekly visit to Mobster Sally Tomato. She works for Sally as an undercover agent with the payment of 100$ weekly.
Interesting Life Events
Holly gets introduced to a wealthy older woman named Emily Eustace Failenson, who has a secret affair with Paul. Later, Holly gets to know more about Paul. He works a writer who hasn't published anything other than some vignettes a few years back.
Holly befriends Paul and tells her about some of the important life stories. She explains that she is trying to save money to support her brother Fred in the army. Later, Holly sleeps over at Paul's house. While asleep, she wakes up to a nightmare. Later, Holly buys Paul a typewriter as an apology gift. Holly also invites Paul to her house party and introduces him to her agent. Her agent tells Paul about her transformation to City girl from a socialite from New York. Paul also gets to know about Holly's two secret boyfriends, a Brazilian wealthy politician Jose de Silva Pereira and Rusty Trawler, who are in the list of top 50 richest in America.
Check out our review of Roman Holiday!
Exposed To Truth
2E, a nickname given to Emily by Paul, enters his apartment with a worried expression. 2E claims that she is being followed.
Suddenly, Paul meets Holly's husband, Doc Golightly, who was played by Buddy Ebsen. After further investigation Paul finds out that Holly and Doc got married when Holly was 14 years old. Doc also exposes Holly's real name which is Lula Mae Barnes.
Doc came to New York to reunite with Holly. Paul tries his best to reunite the couple but Holly is so used to New York life that she decided to not to return with Doc. Holly tells Paul that the marriage has been annulled. Holly leaves with Paul leaving Doc broken-hearted.
Paul's Breakup And More
After the event, Holly and Paul enter a club for drinking. As people have the tendency to tell the truth while being drunk, Holly spills some shocking tea to Paul.
Holly tells that she is planning to marry Trawler for his money. Paul gets shocked to hear this. After a night full of gossip, both fall asleep at Paul's apartment. In the morning, Paul wakes up to the good news of one of his articles being published in a newspaper. He came running to Holy to give her the news. Later, Paul finds out in a headline of some other newspaper that Trawler already married someone else.
Paul and Holly agree to spend a day together, later end up doing unusual things together. Paul goes back to Tiffany's and finds a ring inside a popcorn box which was eaten by Doc. Realizing that Paul has slowly grown feelings for Holly, Paul ends his relationship with 2E.
Life Changes For A Good Reason
Holly prepares to marry Jose for money. While she plans to fly away with Jose to Brazil, Holly gets the news that her brother Fred died in a jeep accident. Holly becomes extremely devastated with the news and mourns for her brother.
Months later, Holly invites Paul to have a last meet with him before she flies to Brazil to continue her courtship with Jose.
While Holly elopes with Jose, both the pair gets arrested for being involved with Sally Tomato.
If you're liking this review so far, you might fancy our Casablanca review!
A Happy Ending
Holly's bail gets done by her Hollywood friend O.J. Berman. Holly gets the letter from Jose advising her to end their courtship. Paul comes to the jail with Holly's cat.
Holly decides to settle in Brazil at any cost. She rides into a cab and asks the driver to pull aside to abandon her cat. Paul runs over Holly's cab and proposes to her to be with Paul.
Holly takes a moment to examine her life with Paul and her cat. Later, Holly accepts Paul and reunites to stay till the end.
Now that we're done with going through the plot, let's check out our review of Breakfast At Tiffany's!
Breakfast At Tiffany's Review
Breakfast at Tiffany's is one of the highest grossing classic movies of all time. With a budget of 2.5$ million dollars, the movie successfully earned 14$ million dollars. The movie was nominated for Best Movie and Best Nusic in the Academy Awards. Breakfast at Tiffany's won the Academy Award for Best Music and several other awards.
In the beginning of the movie, you will see Audrey Hepburn wearing a chick black slit dress which speaks nothing but elegance. Fashion designers still take inspiration from the dress to make their version of Audrey's iconic outfit. Hepburn's hairstyle, which is a front fringe, is still very much in fashion. Audrey's styling in the movie was something to be hooked onto.
The film's soundtrack 'Moon River' was sung by her. Although this isn't the first time Audrey is singing in her own film, being her first singing in Hollywood was quite a success. Hepburn's singing and the music composition has helped the movie to achieve the Academy Awards.
George Pepperd's innocent role of Paul will make you realize why he is the perfect person for the role. His on-screen shyness would make anyone giddy for him. The on-screen chemistry between Audrey and George was simple yet very attractive for the audience. The continuous events of turmoil will keep you hooked on the screen for the longest time.
Audrey's attempts at being a New Yorker were successful. Being an introvert but portraying the role of an extrovert was challenging for her.
The iconic movie has been constantly ruling in the head of critics since its release. Till this date, critics praise the cinematography and praise worthy acting. Well, that brings us to the end of our review of Breakfast At Tiffany's!