Mexican Filmmaker, Guillermo del Toro recently premiered his stories on Netflix. Del Toro gifted a whole season to the viewers for this Halloween. What is it all about? Let's find out on our review of Cabinet of Curiosities.
Review On Cabinet Of Curiosities
Unique Plot
The plot is based on a horror anthology. Keeping similarities with gothic and Grand Guignol genres, each story was written. Two of the stories were written by Guillermeo himself, and others were written by various filmmakers.
Episodes
The series contains 8 episodes. Each episode has a different storyline and cast. Each director was motivated to tell their own version of horror stories. Guillermeo del Toro has already gained fame for producing extraordinary stories. His Mexican roots served as a great inspiration behind the plot.
Storyline Of Fan Favorites
Episode 1
Lot 36 was co-written by Guillermo del Toro and Regina Corrado. In Guillermo Navarro's direction the story was perfectly brought out to the viewers. The plot of this story is based on a xenophobic veteran Nick who tries to snatch away an abandoned storage lot which belongs to a German immigrant.
His cruelty to immigrants was shown on the series. To get profit from the lot, he started looking for things to sell. Suddenly he finds a German seance table with three volumes of demon summoning.
A potential buyer asked him to find the fourth volume of the book. He finds a secret passage and the book's fourth volume which is sealed. While achieving it he breaks the lock accidentally and gets chased by the locked demon.
Episode 2
Graveyard Rats was written by Henry Kuttner and directed by Vincenzo Natali. The story is about a grave robber. Masson, a grave robber, falls into a financial crisis. He digs a grave and unearths it in hope to get some valuables for sale.
He discovers the rats have already dug it and made a big hole and pushed the corpse underneath. While chasing the rats he falls in the hole and discovers a subterranean temple. Wandering here and there, he finds a space where he sees an eldritch god. David Hewlett, Julian Richings and Nabeel el Khalif were the protagonists.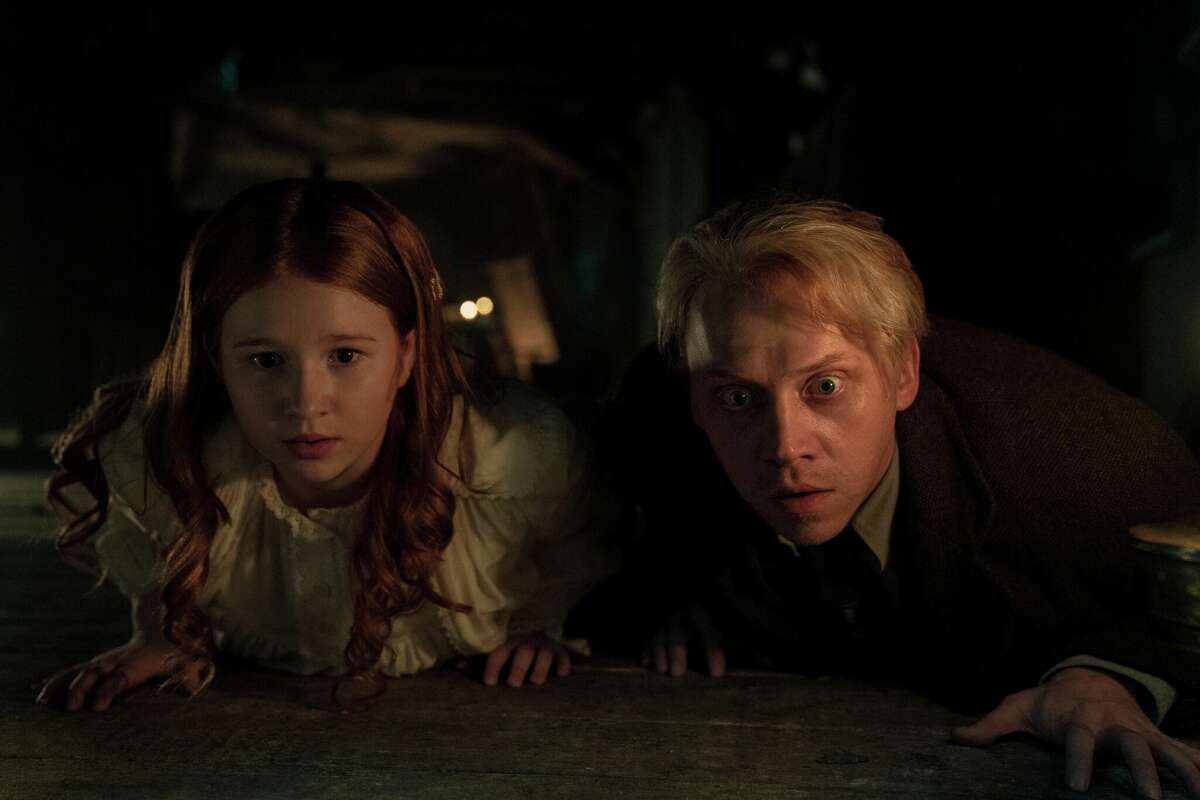 Episode 3
The Autopsy is written by Michael Shea and directed by David Prior. The story goes with an autopsy performed by two friends on several miners. Joe Allen, a miner died in an explosion while carrying an interesting object.
Two friends named Nate Craven and Carl Winters chose to do an autopsy of the body. Suddenly the dead body reanimates and it was inherited by an alien parasite. Allen tries to kill the parasite but he fails.
Despite knowing Winters has cancer, the parasite tries to possess him with the deed of using his cancer as a food source. Luke Roberts, Glynn Turman, F. Murray Abraham played some of the main roles in this episode.
Episode 5
Pickman's model is an inspired episode of H.P. Lovecraft's short story was directed by Keith Thomas. Shadow and Bone protagonist Ben Barnes playing the role of William Thurber has made the episode quite interesting.
Being friends with Richard Pickman has benefited Will throughout the year. Being a curator of a museum, Richard has showcased some of his pictures. Will gets disturbed and horrific dreams every time he sees Pickman's work.
He asks Pickman about his reason behind the artworks. He states that it is all the scenes of real life and references for the future.
While confronting him one day, he gets an invitation to see Pickman's work. Will tricks and kills Pickman and burns all the painting.
The following day incident shocks him that Pickman's burned pictures were completely unharmed and kept in the perfect order. Richard Pickman was played by Crispin Glover on this episode.
Episode 8
'The Babadook' director Jennifer Kent directed this episode. Based on a story of a couple who loses their child and the events afterwards, this is one of the best episodes of the series.
Two Ornithologists Nancy and Edgar Bradley who is doing research on birds murmur have recently lost their daughter. For distraction they moved to a different city and started working remotely to keep themselves busy.
Suddenly Nancy starts seeing the ghost of a crying boy and an angry woman. Letting her husband know about the incident was not really beneficial for her.
Later she acknowledges that the former owner of the house killed her son by drowning and further killed herself. Getting taunts from her husband about not grieving for their daughter has caused issues in their life.
Nancy gets chased by the spirit of the screaming woman and her son. Her son finally gets peace when he runs into Nancy's arms.
Locking the woman's body into a bird murmur, Nancy finally agrees to grief.
Reviews And Ratings
Cabinet Of Curiosities earned positive reviews from across the globe. Rotten Tomatoes has given 90% to the show based on reviews stating that the show has fulfilled the requirement of being a true horror show. IMDB rated the show a 7.7 out of 10.
If you liked our review on Cabinet Of Curiosities, check out some more on other shows and movies!
Director's Satisfaction
Being Mexican has always been an advantage for Guillermo. Growing up listening to folk tales and getting fascinated by it has inspired him to be a storyteller. His films have not only won Academy Awards, but also gained him worldwide success.
This project is one of the successful deliveries he says. Working with the horror genre has been his favourite plot to work on.
He wanted the show to be different from other horror shows, and he did justice with it. Trying something new has given the viewers a different taste in the television series. Letting other directors tell their stories was something new to the viewers.
Conformation For Next Season?
Neither Netflix nor Guillermo has announced any more season yet. But it is neither denied that there will not be another season.
The director wishes to work with more directors. As the series is based on Guillermo's book, he has more stories to tell and probably the viewers will receive more stories in the future.