Now you've all been in that situation before. You're in the middle of a vacation or have your friends over but not quite sure how to spend some quality time together. Maybe you all wanna watch a movie but don't know which one. Well, if you're going through this dilemma, then we got your back. Here at ent.place today, we bring you the top movies being released in July of 2022!
Top Movies July 2022
Keeping all biasedness aside, these moves have not been sorted in any particular order. We believe that movie lovers are eagerly waiting for the release of these movies a bit more than others.
Minions: The Rise of Gru
Our favorite little cute and cuddly characters are back once again for their 5th film in the franchise. The untold story of a 12-year old Gru will be narrated as he tries to become the world's greatest villain.
The summer release will be depicting the origin story of the friendship between the Minions and their mini boss, Gru. As Gru crosses paths with the yellow soldiers, they join forces to make a name for themselves. Gru has always been an admirer of the infamous group of supervillains, the Vicious 6. As they oust their leader, Wild Knuckles, Gru sees it as an opportunity of joining them. Fanboy Gru sits for an interview to join the team but the young, aspiring villain barely impresses them. Soon things go South and Gru finds himself becoming the target of the very group of supervillains he wanted to work for. The mini boss is now on the run and he desperately needs some help from the Minions. But will the Minions be able to save him in time?
Cast
Steve Carell as Gru
Taraji P. Henson as Belle Bottom
Jean-Claude Van Damme as Jean Clawed
Michelle Yeoh as Master Chow
The Deer King
The Deer King is a film adaptation on a Japanese fantasy novel series written by Nahoko Uehashi. The film will highlight Van and Yuna as they both try to uncover the plague that's haunting their kingdom.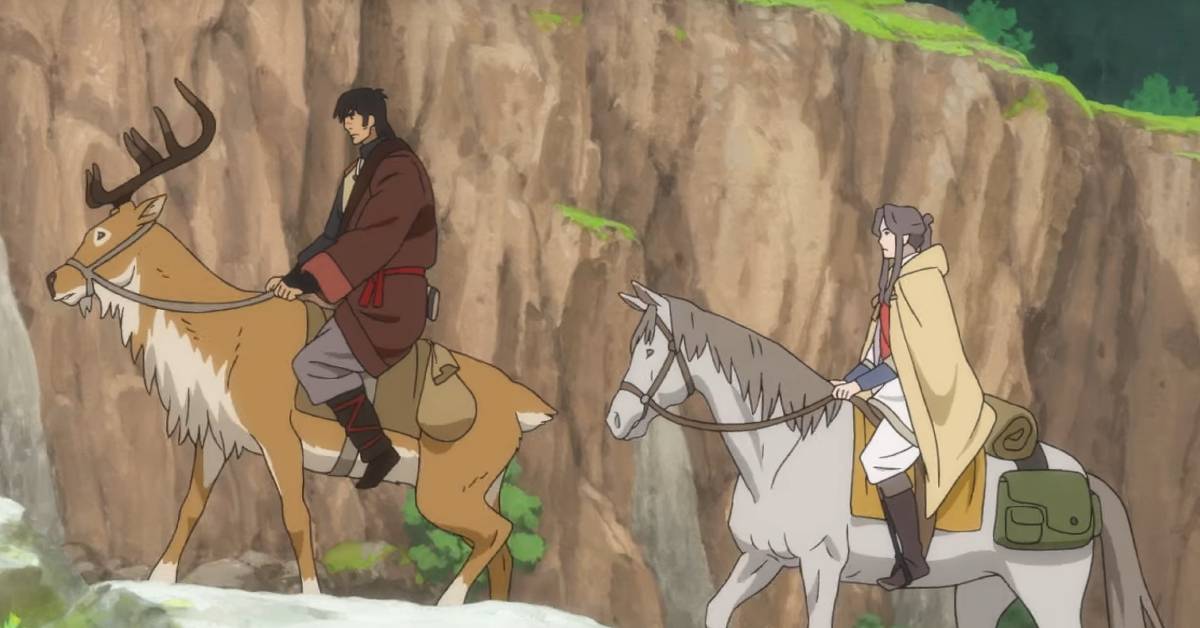 Van finds himself in the aftermath of a brutal war and he toils in a mine controlled by the ruling empire. One day though, his life turns upside down when a pack of wild dogs carrying a lethal and incurable disease attack. This left only Van and a young girl named Yuna as survivors. They became free after a while and while the pair wanted to seek out a simple life in the countryside, they are pursued by evil forces. Hellbent on protecting Yuna at any and all costs, Van sets on a mission to uncover the true cause of the plague ravaging the kingdom—and its possible cure.
Thor: Love and Thunder
Hands up if you were expecting a Marvel movie to be here. The sun of Odin, Thor is back with the fourth installation of the Thor series.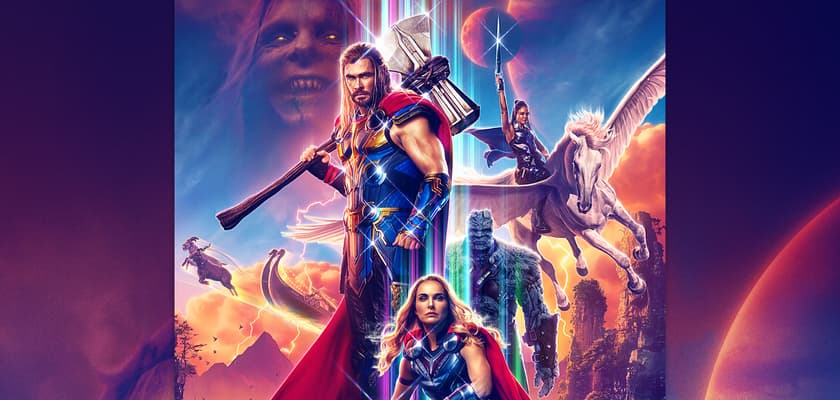 Following the events of Avengers: Endgame (2019), Thor is now on the lookout for inner peace. But the life of an Avenger isn't that simple as he must return to action immediately. Thor sets out to recruit Valkyrie, Korg, and Jane Foster who has become the Mighty Thor. Together, the team must stop Gorr the God Butcher from eliminating all Gods.
Cast
Chris Hemsworth as Thor
Chriss Pratt as Peter Quill
Nataile Portman as Jane Foster
Taika Waititi as Korg
Christian Bale as Gorr
Bradley Cooper as Rocket
Vin Diesel as Groot
Where The Crawdads Sing
Where The Crawdads Sing is the only Mystery-Thriller on our list of top movies being released in July 2022.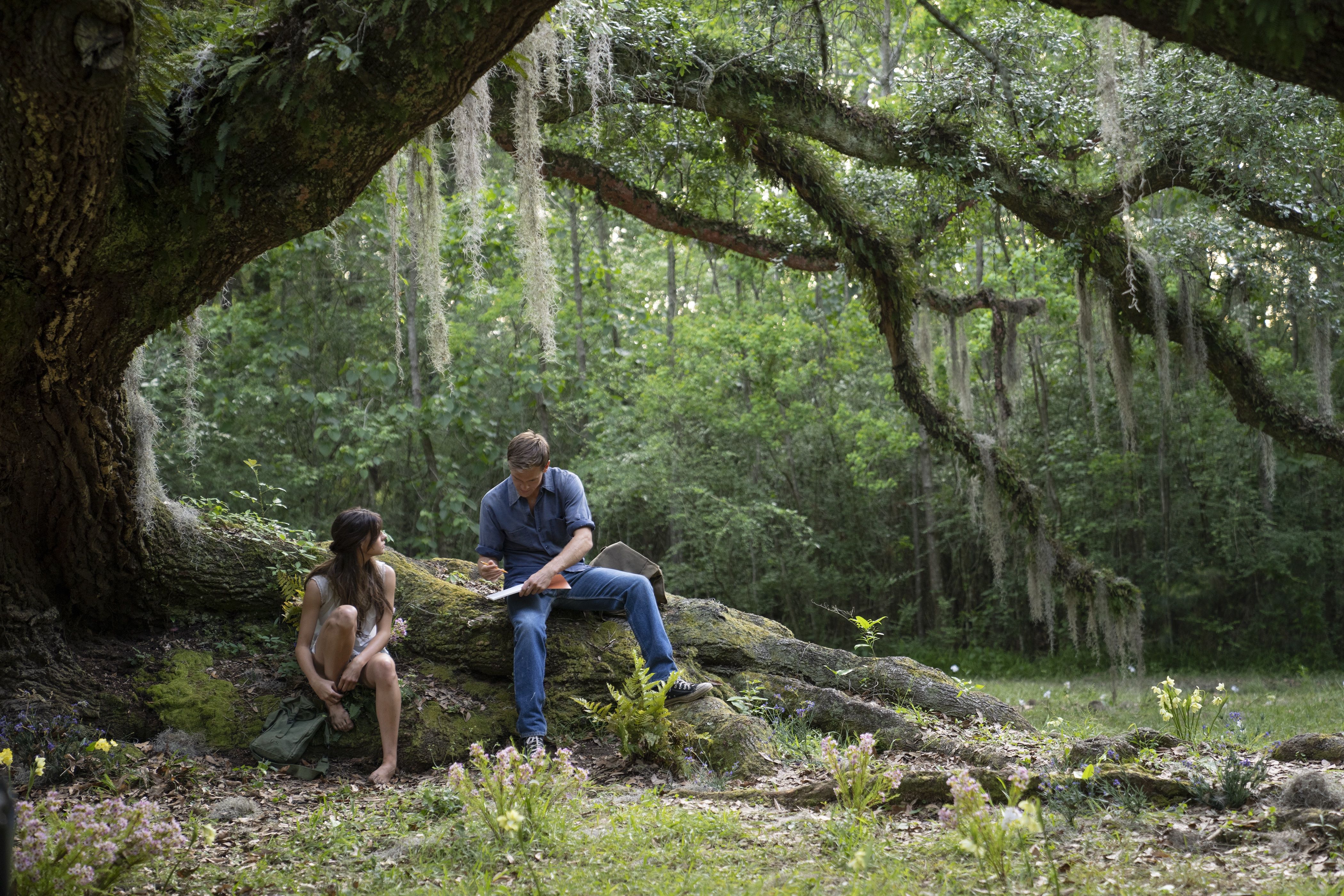 The movie portrays the story of Kya, an abandoned girl who raised herself alone in the dangerous marshlands of North Carolina. For years, rumors of the "Marsh Girl" haunted Barkley Cove, isolating the sharp and resilient Kya from her community. Over time, she was drawn to two young men from town. Kya then opens herself to a new and startling world; but to her demise one of the men was soon found dead. The community then paints Kya as the main suspect of the murder. As the case unfolds, the verdict as to what actually happened becomes increasingly unclear as secrets that lay within the marsh soon start to surface.
Cast
Daisy Edgar-Jones as Kya
Garret Dillahunt as Pa
Harris Dickinson as Chase Andrews
Taylor John Smith as Tate Walker
Joe Chrest as Dr. Cone
The Gray Man
The Gray Man is the only Action-Thriller on this list. The movie releases in theatres on July 15th and on Netflix a week later. With a total production budget of $200 million, it is till now the most expensive film ever made by Netflix.
Court Gentry, CIA's most skilled mercenary has accidentally uncovered dark agency secrets. Unsurprisingly, he then becomes a primary target by his former colleague, Lloyd Hansen and other international assasins. While Agent Dani Miranda has his back, Court has to wander around the world to escape the grip of Lloyd.
Cast
Ana de Armas as Dani Miranda
Chris Evans as Lloyd Hansen
Ryan Gosling as Court Gentry
Jessica Henwick
Check out some of our takes on movies released thus far.
With so many brilliant movies coming out this July, which one will you be watching with your loved ones?